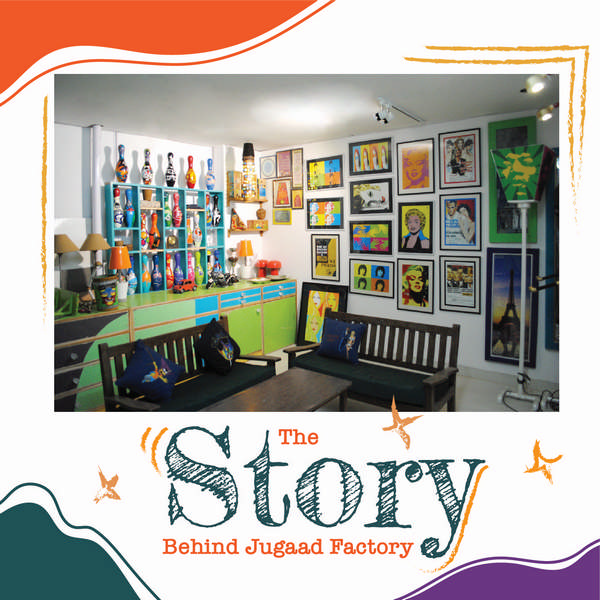 Born in 2008, Jugaad Factory is the lovechild of art and experimentation. Our journey began when an empty beer bottle found its way into our hands and eventually got to our head. That was the day we built our very first creation – lamps we proudly like to call 'hangovers'. A few blurry nights and many many hangovers later, our streak of creativity had transformed everyday items into installations, paintings, wall art, sculptures and everything you could imagine with a profound sense of art in it. Today, we're doing all that and more with products in home decor, apparel and customised gifting. We even takeover for the occasional makeover of your terrace, lounge or cafe – whatever it is that needs a new do.
Handcrafted in India with love
We admit it, the grass will always be greener wherever technology stands. But we choose to craft by hand and support local artisans while we're at it. Every work of art crafted by hand is a piece that can never be replicated. Art is the fingerprint of your soul, and that's why we provide you with the chance to imagine your own expression of it while we execute, all the while inspired by you! We love creating spectacularly vibrant, bold and bespoke items for those with a personality to match it. So, if you're swiping right on sunshine, we bet you're in the right place. Let's show you around!